Welcome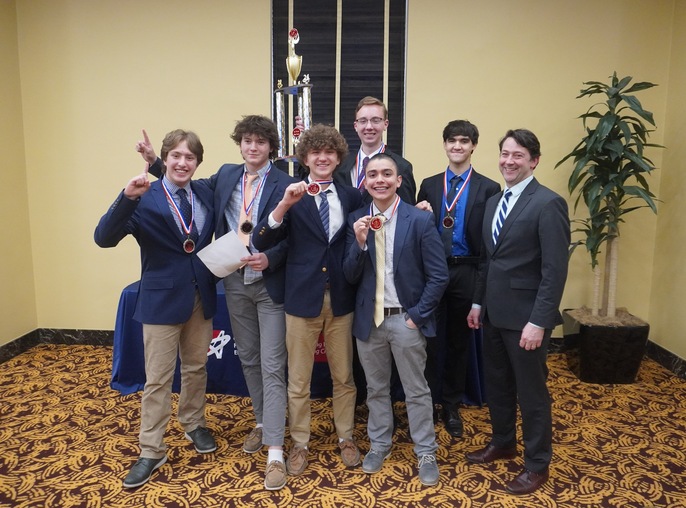 In 1983, interested groups came together to explore how Ohio could better inform students about their constitutional rights and responsibilities and fill a void in law-related education. A coalition of the Ohio State Bar Association, Ohio Attorney General Anthony Celebrezze, and the American Civil Liberties Union of Ohio Foundation strongly believed that partnerships between the educational and legal communities could effectively achieve this goal and together founded Ohio Mock Trial, a statewide high school mock trial program. The Supreme Court of Ohio, which is also a strong proponent of law and citizenship education, became a program sponsor in June 1988.
Today, OCLRE con­tin­ues to pro­vide pro­grams fo­cused on:
imparting practical law-related information to students and teachers,
developing problem-solving and critical thinking skills for students, and
providing positive engagement between students and the community.
Latest News
11/30/2016
Job Opening
The Ohio Center for Law-Related Education (OCLRE), an Equal Opportunity Employer, is seeking an experienced accountant to work 15-20 hours per week. OCLRE is a 501 (c) (3) non-profit, non-partisan organization that fulfills its mission through innovative civics and law-related teacher professional development and statewide student-led programs. OCLRE has an annual budget of approximately $550,000 and is sponsored by the Supreme Court of Ohio, Attorney General of Ohio, Ohio State Bar Association and the ACLU of Ohio Foundation.
10/19/2016
COLUMBUS, Ohio (Oct. 19, 2016) –Attorney Michael Hendershot, Chief Deputy Solicitor in the Office of Ohio Attorney General Mike De Wine, understands the value of providing today's youth with development opportunities. He had previously served as a local high school debate team coach and as a coach for "We the People," a civics education program developed by the Ohio Center for Law-Related Education (OCLRE). More recently, Hendershot has been a driving force behind Ohio's Moot Court program, an OCLRE-sponsored competition for high school students that focuses on the appellate court process.
09/15/2016
COLUMBUS (September 15, 2016) - More than 100 educators will come to Columbus on September 18 and 19 to attend the Ohio Center for Law-Related Education's 26th annual Law & Citizenship Conference. The conference is a statewide gathering of teachers, professors, lawyers, and other civic and law-related education professionals who come together to share curriculum, effective teaching strategies, and best practices. This year's theme is "Democracy in Action: Teaching Students About Elections" and topics include: civil rights and the ballot box, the electoral college, political cartoons, and the role of the media in elections.
view all events