Mock Trial Conference
In the true spirit of 2020, our fall professional development is going to look a bit different than years past. This year we are hosting a Mock Trial Conference to kick off our fall PD offerings. This one-day conference will be held virtually on September 30, 2020 and is open to high school and middle school teachers and legal advisors.
Attendees may choose between an introductory track or a more advanced "deep dive" track with concurrent breakout sessions.
As an added bonus, anyone who purchases a Mock Trial Case File will receive free conference registration! Please contact Danielle Wilmot (dwilmot@oclre.org) with any questions.
Agenda: Mock Trial Conference Agenda
Location: Zoom (meeting information will be emailed to registrants before the conference)
Cost: FREE with purchase of a Mock Trial Case File OR $25 for members, $70 for nonmembers
Register: Mock Trial Conference Registration
---
Questions can be referred to Ryan Suskey at rsuskey@oclre.org or 614-485-3506.
Pricing & Registration
Not a member yet? You can easily join while registering for any OCLRE program!
Conference Presenters
Daniel Strunk – Laying the Foundation: Using Exhibits During Trial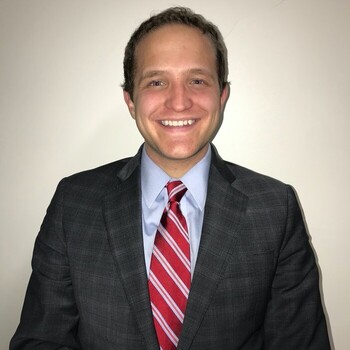 Daniel Strunk currently works as a law clerk to Judge Raymond M. Kethledge of the United States Court of Appeals for the Sixth Circuit. Prior to that, he clerked for Judge Gary Feinerman of the United States District Court for the Northern District of Illinois. He graduated from Yale Law School in 2019. A native of Cincinnati, Ohio, he competed in high school Mock Trial for Indian Hill, where his team won the 2009 and 2010 state championship.
Ryan Suskey - Creating a Virtual Trial Notebook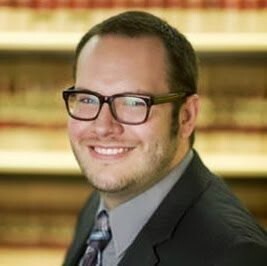 Ryan Suskey serves as Director of Programs at the Ohio Center for Law-Related Education (OCLRE). He holds a Juris Doctor from The Ohio State University, a Master of Arts in Teaching from Johns Hopkins University, and a B.Phil in French Literature from the University of Pittsburgh. Prior to joining OCLRE, Ryan taught middle school social studies and science, and high school French
Stephanie Hayden – Expert Testimony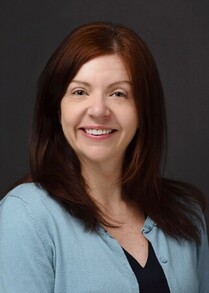 Stephanie is currently a sitting Magistrate in the Greene County Common Pleas Court, General Division. Prior to her appointment as Magistrate in April, 2018, Stephanie served as an Assistant Prosecuting Attorney in Greene County after passing the Bar in November, 2007 until March 31, 2018. While at the Prosecutor's Office, Stephanie assisted on cases in the Criminal Division and was at various points in her career assigned to the Juvenile, Appellate and Civil Divisions of the office. Stephanie first got her start with the Ohio Center for Law Related Education's Mock Trial program in her sophomore year at Reading Junion/Senior High School. Stephanie went on to coach two Mock Trial teams during her senior year at the University of Cincinnati and to join the Mock Trial team during her third year of law school with the University of Dayton School of Law. In 2012, Stephanie began acting as a volunteer judge for OCLRE Mock Trial competitions and joined the case writing team in the 2017-2018 school year.
Monica Dorman – Perfecting Your Theme: Storytelling at Trial
Monica volunteers as the legal advisor the Columbus School for Girls High School Mock Trial team.
Paul Nick – Writing an Open/Close: Responding to Your Opponent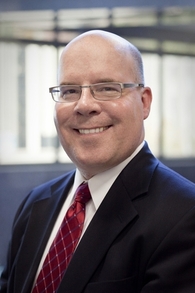 Mr. Nick has participated in High School Mock trial competitions for almost 25 years. He helped found the Worthington Kilbourne High School Mock Trial team in 1996 as a legal advisor, and has been the coach of the Thomas Worthington High School Mock Trial team since 2010. He is the 2012 recipient of the OCLRE Lori Urogdy Eiler Award for Mock Trial Coaching Excellence. He received his BA in Economics from the University of Illinois at Urbana-Champaign, his JD from The Ohio State University, and is completing a BS degree in Forensic Accounting at Franklin University. He started his legal career as a prosecutor at the Columbus City Prosecutor's Office then worked in the Civil Litigation Division before being hired by the Ohio Ethics Commission as its Investigative Counsel, where he served as Special Prosecutor on over 25 public corruption cases across the state and also as a Special Assistant U.S. Attorney for the Northern District of Ohio. He has been the Executive Director of the Ethics Commission since 2011.
Kara Keating – Effective Cross Examination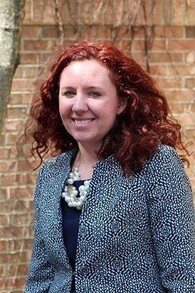 Kara Keating is the Director of the Special Victims Unit at the Franklin County Prosecutor's Office. She prosecutes sex offenses, human trafficking, and crimes of violence against women, children, and domestic partners. She previously served in the Juvenile, Grand Jury, and Trial divisions. She is a graduate of The Ohio State University – Fisher College of Business and Capital University Law School. Ms. Keating participated in OCLRE mock trial as a student at Stephen T. Badin High School. She also participated in mock trial at The Ohio State University and served as a coach of Mock Trial at The Ohio State University while in law school. She currently volunteers as a judge for the high school mock trial program and previously served on the case committee for High School Mock Trial.
FAQ
*Check back in August for Announcements and Dates*