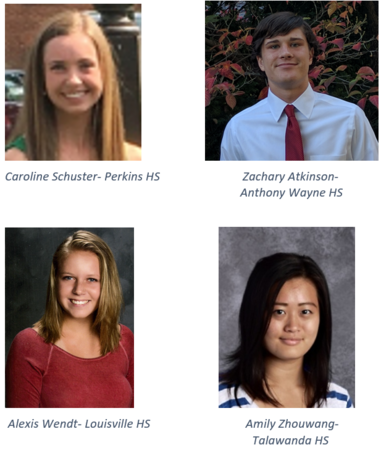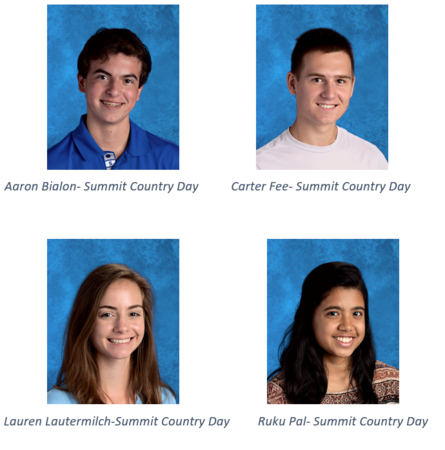 CONGRATULATIONS TO THE
2017 CIVICS AND LAW HONOR ROLL HONOREES!!
The Civics & Law Honor Roll rec­og­nizes sec­ondary school stu­dents (grades 9-12) from through­out the United States who have demon­strated a com­mit­ment to civic learn­ing and en­gage­ment. Cre­ated by the ABA Com­mis­sion on Civic Ed­u­ca­tion in the Na­tion's Schools, its pur­pose is to cre­ate en­thu­si­asm for and re­ward aca­d­e­mic and com­mu­nity vol­un­teer achieve­ments in civic ed­u­ca­tion and en­gage­ment.
As a sponsoring organization, the Ohio Center for Law-Related Education may recognize students for the Civics & Law Honor Roll in accordance with selection criteria recommended by the American Bar Association.
---
SELECTION CRITERIA
To be eligible for recognition, students should fulfill at least one qualification within both of the two categories below:
1. Scholarship in Civic Education
Excel with a B or higher grade average in one or more high school courses in civic education, including civics, government, history or law.
Participate in a civics and law academy
2. Engagement in Community Citizenship Activities Devote a minimum of six hours to at least one of the qualifying activities below. Explain the effect involvement/participation had on nominee:
Participate in a volunteer civic or community activity - including OCLRE program(s) - that promote the rights, duties and obligations of good citizenship.
Attend and participate in a city or town council or school board meeting, or serve as a volunteer at a legislative session.
Attend a municipal, county, or state court trial or proceeding.
Volunteer in a candidate's election campaign for public office.
In addition to participating in one or more of the above activities, students should engage in a relevant follow-up action step, such as addressing a public policy issue before an appropriate government body, writing a letter to the editor, using social media to comment on the activity or disseminate information, or engaging in a debriefing exercise. The American Bar Association has developed recommended selection criteria for the Civics & Law Honor Roll. Selection of participating students is at the discretion of sponsoring organizations.
The American Bar Association provides certificates of achievement for the Civics & Law Honor Roll. The Ohio Center for Law-Related Education will distribute certificates to students and will recognize honored students on its website and in print, including but not limited to newsletters and in submissions to outside media outlets.